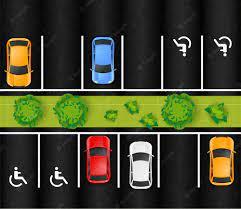 Kirton Town Hall Car Park
Kirton Parish Council has made a final statement regarding the Car Park which is also being published in Kirton News
The Kirton Car Park Group has formed and are still communicating with the Parish Council with question and answers but with the realisation that things cannot now be changed until the end of the contract.
The Parish Council would like to give an update on the Town Hall Car Parking Restrictions, to state facts and in the future.
Although discussions with the public have taken place on many occasions, one of which was in closed session for legal and financial reasons, everything that has been brought to the attention of the Parish Council has been listened to, taken on board and if possible acted upon with the CCTV Company. The signage will be changed to no return within 2 hours.
After suggestions, a ticket machine can be run with the cameras but this would cause too much inconvenience with queuing in Station Road as every car would have to collect a ticket on arrival and would only have to pay after three hours.
The initial request came from the Town Hall Management Committee as they were experiencing parking problems for those booking the hall for private use.
Suggestions that have been made to alleviate the all day/overnight parking without installing cameras had already been tried to no avail.
The Town Hall and land was left for the people of Kirton with the Parish Council as governors. Originally, before part of the 'Rec' was laid to tarmac, part given to Lincolnshire County Council for off road parking, part sold to the Fire Service for a new Fire Station and another part given to Lincolnshire County Council for the pelican crossing, the Hall was surrounded by locked gates and fences, which are changes that the Parish Council at the time has allowed.
There have always been restrictions on car parking at the Town Hall but it has not been policed.
It was not practical to restrict part of the car park as this would enable a minority to have permanent free parking to the exclusion of everyone else. Many parents have commented that it is so much easier to use the Town Hall now for taking and collecting their children from school.
The two-year contract has been signed by both parties, and can only be released upon a considerable payment, which the Parish Council are not prepared to make.
The Car Park monitoring system will be in until 2024 when it can be reviewed again with the Parish Council and the Town Hall Management Committee.